2017 Show Me State Games
2017 Show Me State Games
By Karl Remick, ADA VP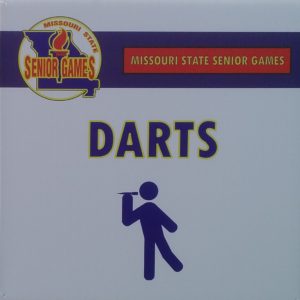 ADA Rep Chris Stone and myself have completed the ADA's 17th year in a row doing the Missouri Show Me State Games in Columbia, MO this past weekend.  Seniors from all over the state of Bi-States of Missouri/Illinois come to compete in a weekend of games and activities.  Games include: darts, football toss, swimming and washers just to name a few. You can check out the complete list of games here: https://smsg.org/
"It's always a great time watching them compete for the gold.  Not only does the player cheer when they hit a bullseye but so does the surround crowd".  Explains Chris.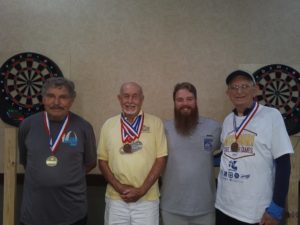 Highest Score of the day goes Ron Jelinek from Smithton IL with a High Score of 521!  Ron competes in the 85 – 89 age bracket.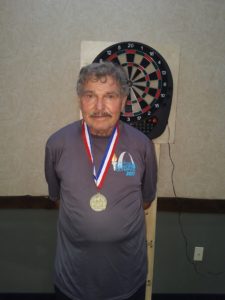 Other notables high scores were from:
450 – John Jelinek from O'Fallon IL 55 – 59 age bracket
358 – Lois Vollmer from St. Louis MO 62 – 69 age bracket
315 – William Cannon from Ballwin MO 85 – 89 age bracket
We would like to thank the Show Me State Games for having the American Darters Association be a part of this great annual event every year!  See you next June Seniors!!