2017 ADA Mid America Regional
03/03/2017 @ 3:00 PM

-

03/05/2017 @ 10:00 PM

$15.00
Mid America Regional
March 3rd – 5th
Southland Park
West Memphis, AR
Click on each day for complete schedule here:
2017 Mid America Regional Payout
**Registration for each event closes 30 minutes prior to official start time**
All members/players must have a paid up membership for 2017. Sign up to become an ADA Member HERE
Pre-Registration
Pre-registration saves time and additional fee at the registration desk. Now available online! Pre-registration fee of $15.00 is applied to one of your events. To Pre-register online with your Visa, MasterCard or Discover card click here: https://adadarts.readyhosting.com/secure/regional/default.asp  All late pre-registrations after cut off date will be charged $5.00.
Deadline for pre-registration: February 20th  
All members must qualify by having 15 league scores of 301 or 501 singles between March 1st 2016 and March 1st 2017. NOTE: if you want to play Neutralizer at Regionals, all 15 singles scores have to be in the Neutralizer format. Members wishing to enter Neutralizer or Open events that have not pre-registered will be charged an additional $5 on-site processing fee (excluding the Blind Draws).
**NEW: All ADA Members attending the championship must have a Radikal ID.  If you don't have a Radikal ID you can get a FREE one at the championship.  To check to see if you have a Radikal ID check here: http://eng.radikalplayers.com/
**NEW: The ADA will be using the Radikal Board's Time Out Process through the API Tournament Software. Each member/team will have 15 minutes to sign in completely to start each match.  It is the member's/team's responsibility to check the bracket on where they are at in competition. Brackets can be found on each tournament board, the Radikal mobile app or display monitors throughout the hall.  
**New: Daily Youth Events!!!! Check out each day for the Youth Events.  All Youth players must become ADA Members and have a Radikal ID.  Youth age ranges from 10 – 17 years at all ADA Regionals.  
Please note, should you win $600+ in prize money for the entire 2017 Championship series you will be issued a 1099.
By entering into any and all ADA events, you agree to abide by all ADA Rules.
Membership Cards
All current ADA Members must have their ADA Membership card to register and collect payout at the event. If you do not have your membership card you may purchase a temporary one for $5.00 at the Regional.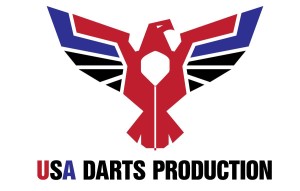 Finals Matches streamed by USA Darts Production! 
ADA Members, this just in from Southland Park:
"Welcome ADA Members, we look forward to having you back again this year. NEW: We will have terminals set up inside the dart event center for the ADA players to swipe for a chance at their share of $500 a day in free play!! Make sure you sign up for a Player Rewards card (the get an automatic $20 in free play if they've never had a card here) and swipe every day for a chance to win!! The kiosk will print a ticket to drop in the drawing drum on the stage. Drawings will be held randomly throughout the night. Thanks for choosing Southland Park as your Dart Venue this March!"
So Members, if you have a Players Reward Card, make sure you bring it to the Mid America Regional! See you all soon!
FOR ADDITIONAL INFORMATION CONTACT THE AMERICAN DARTERS ASSOCIATION, INC. tel:
636-614-4360 ext. 1001  fax: 636-673-1092 Email:leagues@adadarters.com
(More information coming soon!)