Bullseye or Bust – ADA Area 221
10/06/2017 @ 7:00 PM

-

11:30 PM
Event Navigation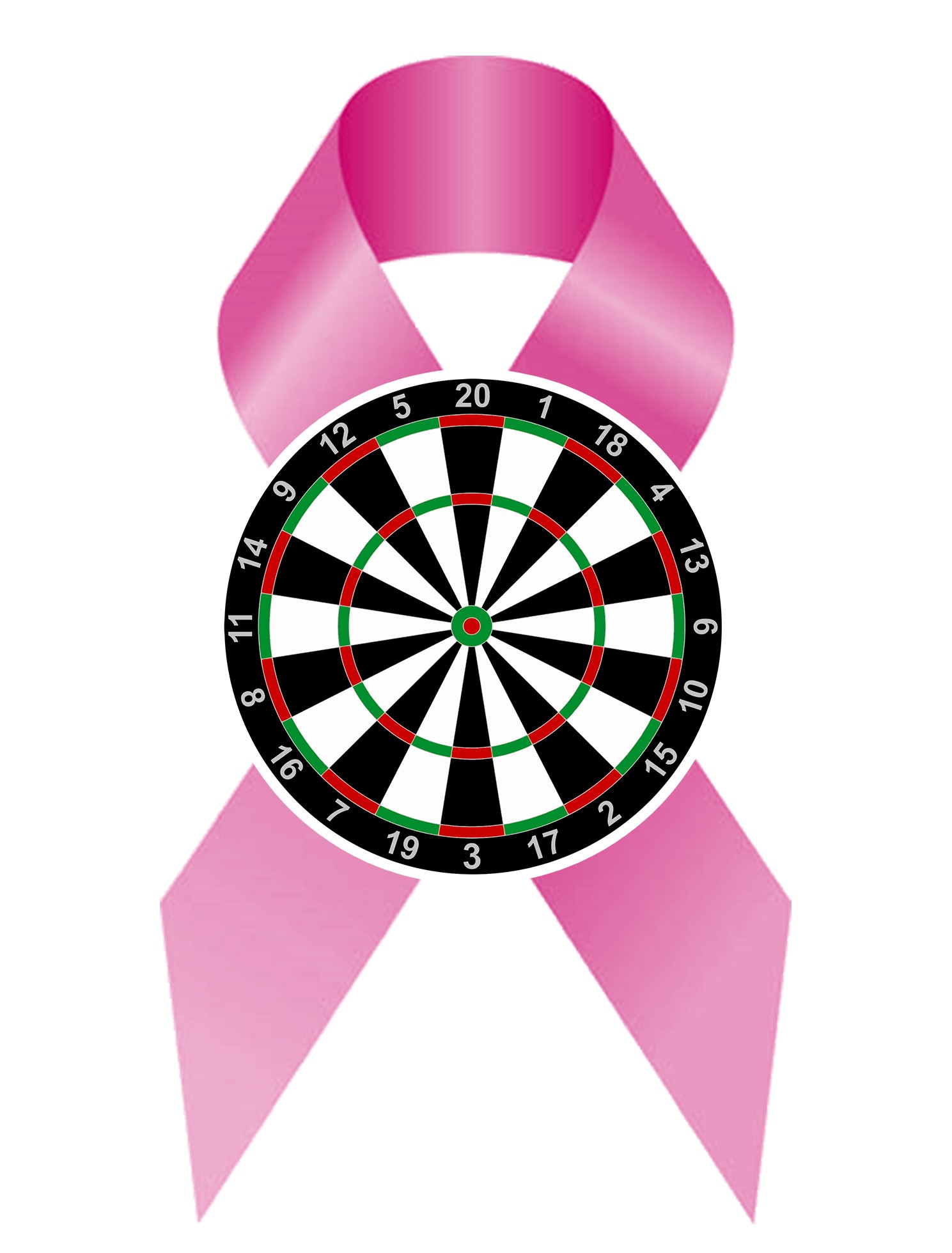 Fellow Nationwide ADA Members & Darters:
Please allow us (221 ADL and Extreme) to introduce "Bullseye Or Bust"
October 6-8, 2017, we will be running a tournament for a cause and it is our hope that members & darters from all over will come together to help for this great cause – to bring awareness and raise funds to help fight a devastating disease that is taking so many lives and is affecting millions of people.  Participants will compete in tournament events to support the Dr. Susan Love Research Foundation, a foundation dedicated to achieving a future without breast cancer!  https://www.drsusanloveresearch.org/
Extreme Team members Chris Lane (221 ADL) and ADA Rep Erin Fetzer (763 ADL) are heading up this initiative and with the help of our Extreme Family we hope to bring darters together for this event! Chris is the Overall Tournament Director and Erin will be directing all the Extreme areas as the Remote Tournament Director.  As a part of our organizing group we also have, Holly Dye, Jesse Beach, Diana Hinton, Megan Hoover, Dee Roque, Bonnie Wei, Darin Dye and Duke Gates.
But in order to achieve this we need YOUR help.
We are asking that Extreme Elite, Extreme Team members and ADA members, voluntarily run or head up a tournament(s) during a 3 day span, Friday Oct 6th, Sat Oct 7th and Sunday Oct 8th.  The name of the Tournament is "Bullseye or Bust" PLEASE run your tournament under the same name.
We would like to have one person from each area head up your location with a team of helpers.  If you are interested please provide to Erin Fetzer: the name of the Tournament Director, list of helpers names, date(s) and location(s) of your tourney(s).
You can run as many events as you would like, we also ask that you set up some kind of preregistration for your event, Erin will gladly assist you with this and send an option to you that you are welcome to use or you can set up whatever will be easiest for you.  Onsite registration will also be an option but will cost the participants more.  The following has been put in place for all events to help keep it standardized across the US.
Entry Fees: for the October 6th event at Maggie Malone's: $15 on site
Payouts are a minimum of a 70/30 Split 70% to payout 30% to the foundation.
Additionally to help you with your tourney we will provide you a Tournament flyer template, a Press release to send to your television and radio stations (if you choose to), and a limited amount of  breast cancer awareness goodies and decorations to help get you started, and First Place Medals for your event winners.
We would also like you to run some other fundraisers (50/50, raffles, high out, etc.) on the side to help increase the overall donation.  Once you have committed to holding an event you will be added to an organizers FB group where there will be several ideas shared as to what the different areas are doing to help you with ideas if needed.
During the Tournament weekend 221/Extreme will be live feeding on Facebook a "Tally Board" so we will be asking you to phone in your total amounts.  At the end of the weekend, once all totals are received and PayPal monies are received we will combine all donations and write a big giant check. The big giant check will have logos from all your areas – please provide a jpg of your areas (locations, organizations) logo's.
We will be providing to you instructions on how checks are to be written (to the foundations) and how to PayPal your funds raised, where to provide lists of those participated, those who donated etc. once you've confirmed participation.
You do not have to follow our planned events criteria – you can use what is best for your area.
We look forward to hearing from you and having you join us in the First Annual Bullseye or Bust Tourney!
v/r
Erin Fetzer
Remote Tournament Director, Extreme 2017
This Tournament is Endorsed and Sponsored by Extreme Darts, LLC.  Holly Dye, Darin Dye, Jesse Beach & Duke Gates.