Members only Christmas Potluck/Blind Draw – ADA Area 705
December 10 @ 12:00 PM

-

11:30 PM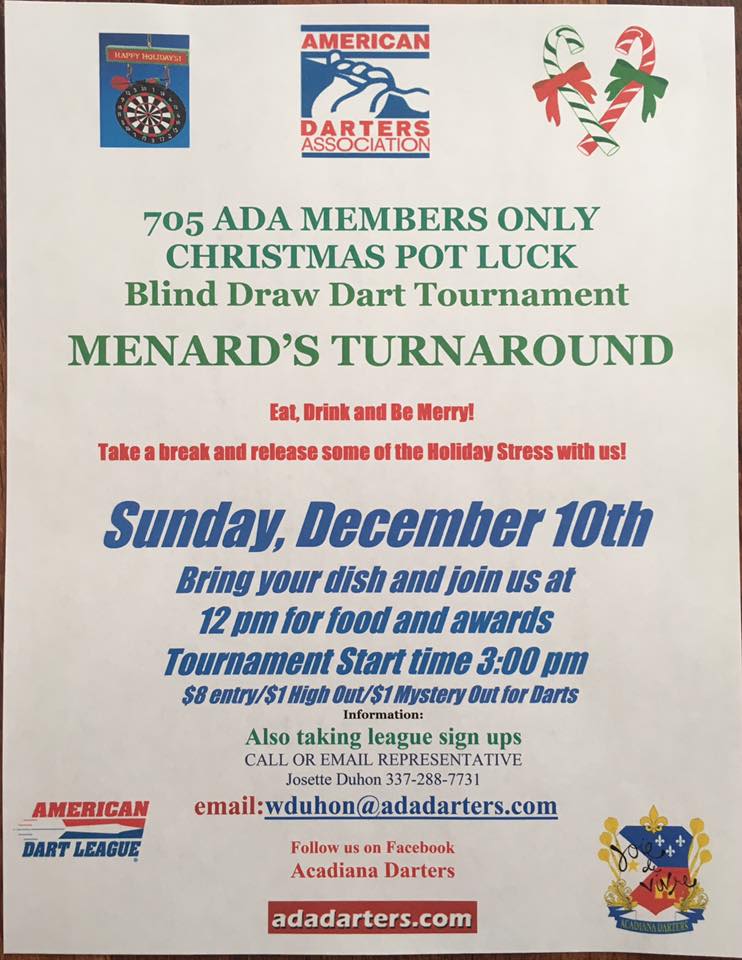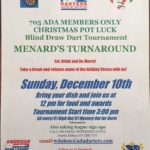 Come Eat, Drink and be Merry! Potluck, Awards and Blind Draw! Members may bring a guest. Let's wrap this fantastic year up…with a party!
-Bring a dish and join the fun at Noon.
-Tournament starts at 3 pm.
-$8 to enter/ $1 mystery out /$1 high out
-Also taking league sign-ups. Get in leagues to get ready for the 2018 ADA National Championship in Pittsburgh, PA!
-For more info contact: Josette Duhon via email – wduhon@adadarters.com or phone – (337) 288-7731
Thanks for playing in the ADA!