Internet Nationwide Leagues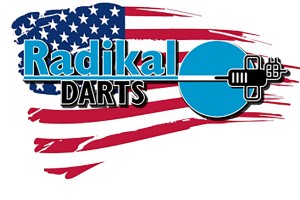 Welcome to the ADA's Nationwide Online Leagues page.  This page will contain information on the formats, rules, payments, and other necessary items pertaining to the online leagues.
Currently the ADA's league formats are being used on the following dart machines in our nationwide leagues: RADIKAL & DARTSLIVE
If you are a member or dart player and you do not have an active ADA Rep in your area and are interested in joining an Online Nationwide league please contact us here: leagues@adadarters.com
All members must have a Radikal ID or DARTSLIVE Card Number, please register at your Radikal or DARTSLIVE Location.  Everyone must be a paid current ADA Member before the league starts.
League fees will be processed by Credit Card or PayPal each week from the Team Captain.  Its the team captain's responsibility to get the dues from their team. For league fees click on the team roster forms below.  **Starting in 2017** : All Team Captains will pay each week via the PayPal Button below.
Regular Season Game Win Payouts – $3.00 / Game
ADA adds $50 for winning the "PLAYOFF Finals" – Members who make the Playoffs no longer pay fees for playoffs.  FREE Playoffs both Semi Finals & Finals.
This league establishes a Radikal or DARTSLIVE PPDA and MPR Average for use on Radikal/DARTSLIVE offered events.  ADA PPDA's will be listed on the ADA website in these leagues
Please note that your Radikal/DARTSLIVE Averages may be different than your ADA Averages.
All dues must be turned in before the first week of playoffs. This includes the bar sponsorship fee and any unpaid members or subs.  You may pay for the whole session up front via phone call to the home office. If your Captain is late on their dues one or each week, 3 points will be deducted from your total standings points.  All late league fees turned in after the 9th week of play are subject to a $25.00 late fee charge on top of their 3 point deduction. Unpaid members or subs dues will be taken out of the team's point check.  All teams who make the playoffs will then pay for those playoff weeks that same day via Credit Card or PayPal (button below will be in effect come 2017).
Its the Team Captains's responsibility to alert the opposing team captain of being late, a rescheduled match and/or a bad internet connection.  If the match is to be rescheduled for another date or time, inform the home office here: leagues@adadarters.com or 636.614.4380
League payouts, please allow 2 – 3 weeks for deliver after the finals to Team Captains
All makeup and rescheduled match payments will still be due on their original match date.
 Click on the team roster form below, fill out and turn in to leagues@adadarters.com
Internet Doubles League Registration Form (new)

internet-express-league-registration-form


internet-team-league-registration-form

host-location-sponsorship-form